Did you buy Super Blackout on PS Mobile? You have my sincere gratitude, and I want to give you a free upgrade as a token of my appreciation (and because I believe you shouldn't have to buy a game twice on the same console).
The outpouring of support I received when Super Blackout launched on PSM is a huge part of what led me to launch Fordesoft two months later, jumping feet first into PlayStation game development, with a special focus on the PS Vita. This was always a goal of mine, but the feedback I received from Super Blackout gave me an extra push to do so now rather than later.
By the way, if you haven't heard about the new version, here's what the new game looks like. It launches on Tuesday for $4.99. While it's the same game at its core, this new version adds new graphics, new music, trophies, controller support (in addition to the touchscreen), and PlayStation TV support.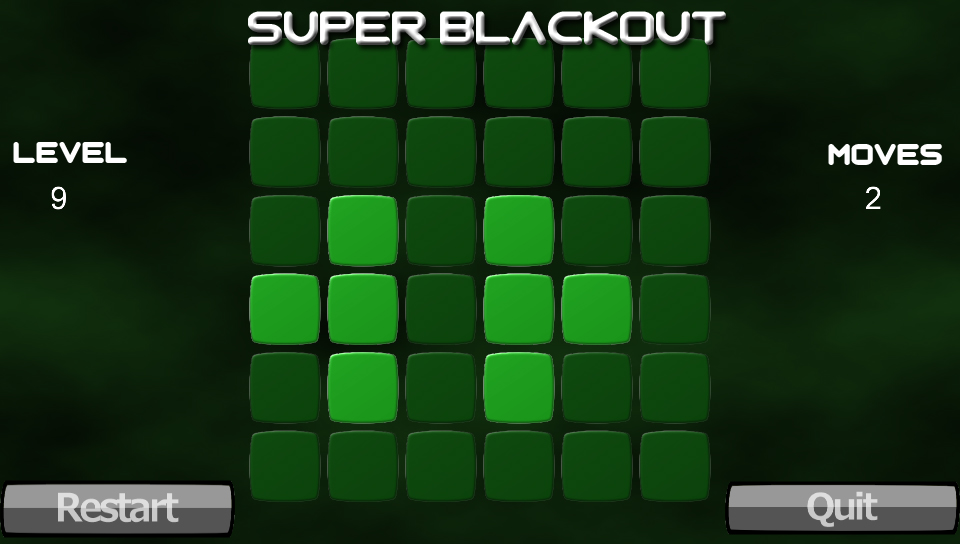 Note that the game is currently only being released in North America, unlike the PS Mobile version, which was available in both NA and EU regions. If you purchased an EU version of the PS Mobile game, you're still eligible for the free upgrade, but note that I can only send you a code for the NA region, because that's all that exists right now. A EU release is possible but uncertain at this point.
How to claim your free upgrade
To verify your PSM purchase, I need you to look up your e-mail receipt from when you purchased the game, and
send me some details
from it, following the instructions below.
And I really have to stress that I
need
to be able to verify your purchase. If the information you send doesn't match the sales records I have, I won't be able to send you a free code. Please make sure to double-check the information before you send it.
1. Track down your e-mail receipt from PlayStation Network, which should have the subject "Thank You For Your Purchase". If you're using Gmail, try searching All Mail for "super blackout thank you for your purchase" (without quotes).

2.
Send me an e-mail via the Contact page
before November 30, 2015 with the subject "Super Blackout free upgrade", with the values of these two fields copied directly from the receipt:
Date Purchased
Order Number
If you purchased the European version of the game, please let me know that in the e-mail, too.
When will the free code arrive?
As long as the verification is successful, I'll reply with your free code to you soon afterward - almost definitely within a week, but probably within 1-2 days. The earliest is Tuesday, since the game won't be out until then. And be sure to regularly check your Spam folder in case it somehow winds up there.